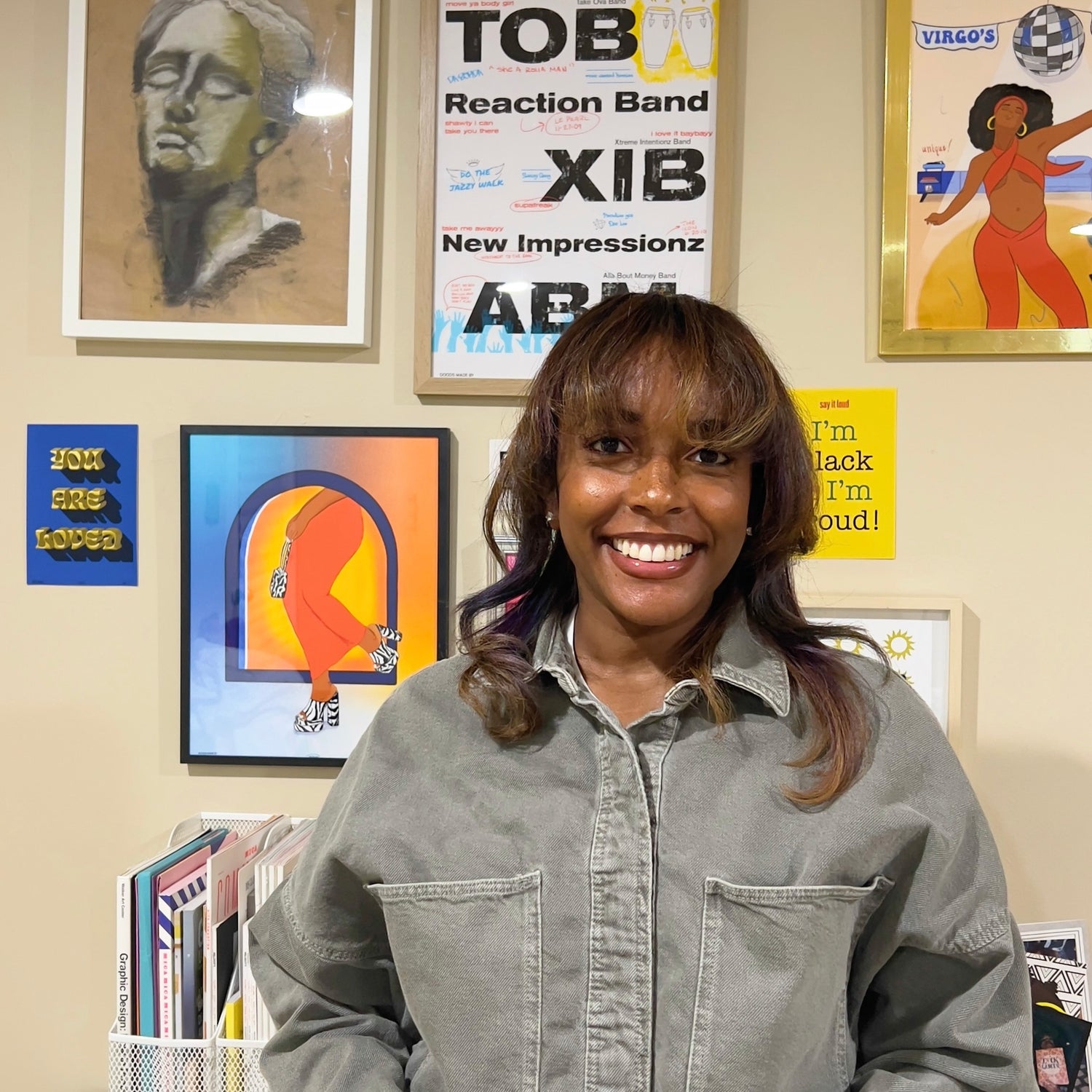 Hey ! 👋🏾
Goods Made by Digitrillnana is a collection of goods that celebrates culture, identity, and art with a unique flare. Our art prints, stickers, greeting cards, and accessories aim to encourage everyone to unapologetically express themselves at home, work, and on the go. 
Established in 2019, shop owner Ashley found a need to collect art that she could truly connect with, so she began designing art prints and stickers that represented her collective living experiences. Ashley's art combines her identity as a Black-Woman inspired by art and music and powered by nostalgic memories. There's a specific feeling of excitement and joy when you find something that connects with you, Ashley hopes supporters of her artwork continuously feel that when they receive their new Goods Made by Digitrillnana.

Digitrillnana is the design persona of multimedia designer Ashley Fletcher out of Washington, DC. Her work is inspired by her desire to activate communities through art and design.